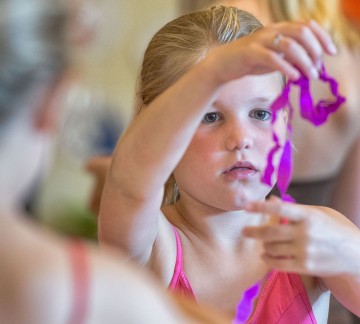 De Jutkabouter is a hall for entertainment where we organise our activities such as a children's disco and the arts and crafts club. Also check our app to have a look at our planning and read fun facts.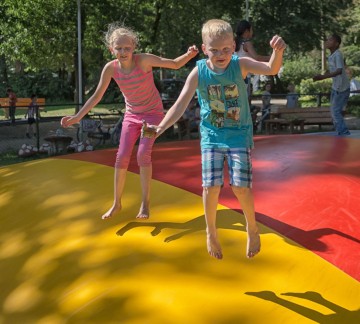 Jump and play for as long as you'd like! At De Jutberg you can go wild on the trampolines and the bouncy castle.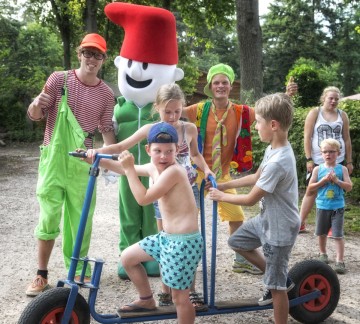 During all Dutch school holidays our TopTeam will be available for you to do fun things with. Arts and crafts, games, sports and forest adventures are all part of our programme. Join the night games and be surprised by the evening activities like a playback show, moonlight swimming, game show and pyjama party.
Join the Jutberg-ranger in the forest and explore your surroundings. You can spot animals like bats and wild boars. The Jutberg-ranger will entertain you with scary and interesting stories. 14 or older? During the summer the teenage-topper will be organising activities for this age group. Among the things organised will be such events as a social barbecue, real climbing, ATB rides and sport tournaments.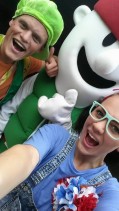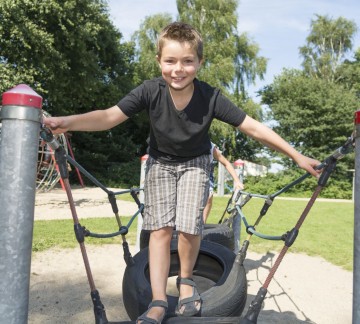 Kids won't cause you a headache on the camping site because there is plenty for them to do! There are small playgrounds near the camping spots but also a large playground near De Eeterij. Jump up and down on the bouncy castle and trampolines. There is also a big field to play ballgames on.